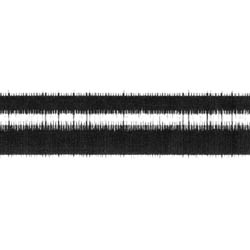 Yclept
Dome
WMO 9CD
48 minutes

Track Listing: Virtual Sweden (V.S.#1), Plosive Pluck, Because We Must (Version 1), Carpo, Vertical Seeding (V.S.#2), Crossh, Making A Meeting (Excerpt), Gerbar, Virtuous Speed (V.S.#3), Liver & Lungs, Because We Must (Version 2).
released november 9 1999
this and other WMO releases are limited editions from the wire archive.
[ back ]
WMO are pleased to announce the release of 'Yclept' (pronounced icklept), the first Dome album in 15 years.
Between the break-up of Wire in 1980 and their reformation in 1985 Bruce Gilbert and Graham Lewis embarked on a number of collaborative projects together. A number of these were under the name of Dome who released four albums; Dome, Dome 2, Dome 3 and Will You Speak This Word; Dome IV (all currently available on Compact Disc via Mute Records).
In 1984 Bruce and Graham decided to discontinue their collaboration in favour of solo projects and with the reformation of Wire in 1985 it appeared to all and sundry that Dome would be no more.
However, behind the scenes Bruce and Graham continued to record as and when they could. One particular commission, from dancer/choreographer Michael Clark, yielded two versions of 'Because We Must'. Only version 2 was used for the Channel 4 broadcast of the same name in December 1989.
At the same sessions Dome also recorded four shorter tracks; 'Plosive Pluck', 'Carpo', Crossh' and 'Liver & Lungs'.
At Wire's recording session for their 1989 'In Vivo' single Dome found time to record 'Gebar'.
In December 1998 Dome performed live in Stockholm, Sweden and although no live recording was made Bruce and Graham were able to swap mini-discs. The outcome being three 'V.S.'' tracks; 'Virtual Sweden', 'Vertical Seeding' and 'Virtuous Speed'.
Also included is an excerpt of a live performance from April 1983 when Dome were invited to Rotterdam to create a piece for four members of the Rotterdam Conservatorium. 'Making a Meeting' involved Dome placing a number of hand-written instructions in front of the musicians. Whilst these instructions were performed Bruce and Graham recorded each instrument and then relayed the sound back live via the PA system thereby creating an early sampling and mixing session.
With Yclept these "post-industrial chain-smokers" prove that they can still sonically challenge 15 years later.
---
Recorded in between reformations of Wire by "post-Industrial chainsmokers" Bruce Gilbert and Graham Lewis, Yclept collects sundry looping, occasionally loping, pieces in a surprisingly coherent album. There are plenty of pounding rhythms, echoed discordances and ambient hums, many of which will probably find greater appreciation in the more experimentally-attuned Nineties. Often ominous and frequently rising into stabs of jarring noise, there's also two versions of the enjoyably upbeat "Because We Must" - a catchy Industrial Disco groover originally commissioned for TV by noted choreographer Michael Clark. Resolutely experimental, even when at its most abstract, Yclept still manages contain a very skewed pop sensibility.
Richard Fontenoy, Rough Guides